About Us
We are based out of Pune, known as The Oxford of the East due to abundance of institutions of learning, and a city with great cultural heritage.
Sarvaha (सर्वः)-
One who is omnipresent. Pronounced as saṛ-vaḥā.
Sarvaha is a small, friendly and specialized software company that provides mature software development expertise and passion to build quality products. We understand dynamics of building products for large enterprises as well as early stage startups and successful companies that are leaders in their space. Our core strengths are our problem solving abilities and adapting to different challenges. We specialize in enterprise grade server side applications built using Java and PHP and mobile applications on iPhone and Android using native and cross-platform SDKs. We are specialists in architecting and building scalable web applications. We also specialize in development of machine learning, analytics and search based applications that process large volumes of structured, unstructured and contextual data using open source technologies such as Hadoop, Standford NLP, Lucene , Elastic Search and no-SQL databases such as MongoDB.
Foundation
Sarvaha Systems was founded by Shridhar Bhat and Santosh Maskar, both software architects and good friends, with more than 4 decades of combined software design and development experience, in November 2011.
Mission
Our mission is to build a profitable software company that provides its people with lot of fun, rewarding careers & challenging software engineering problems and offers its customers genuine software construction expertise.
Culture
Sarvaha believes in the culture of doing good business with great people – be it employees or customers. A peaceful night's sleep after a day of hard work and sense of achievement is what we strive for. This is possible only with genuine individuals.
Mr. Shridhar Bhat
Founder and CEO
---
Shridhar began his software career as a C programmer on Unix building high performance network software such as SSL accelerators for Web Servers, SMTP/POP protocol clients, TCP termination engine on Intel's network processors. He has led teams that has built client-server enterprise applications for large enterprises such as Intel, BEA, Qualcomm on a variety of OSes using languages such as C, C++, Java and PHP. He has worked in past with National Center for Software Technology and Persistent Systems before venturing into entrepreneurship. He has mentored more than 100 engineers and led high-engergy teams for startups. He has deep expertise in network software, telecom and vehicle telematics, semantic web, ontological applications, healthcare, system software, distributed computing and mobile applications with great user experience designs. He provides technical leadership, customer engagement and mentorship to the company.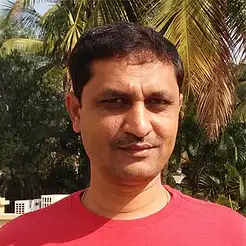 Mr. Santosh Maskar
Founder and President
---
Santosh is a hands-on architect specializing in software reliability, scalability and performance. He has solid expertise in enterprise Java application design and development. Santosh has lead teams for BEA systems, PacketMotion, Cisco and Qualcomm. He has a knack of getting best out of people and situations.
Knowledge
Know more about the latest trends in the information tech space. Powerful information and insights from industry thought leaders.
Have we impressed you?
Need software expertise or a sounding board or a helping hand? We are eager to hear from you.